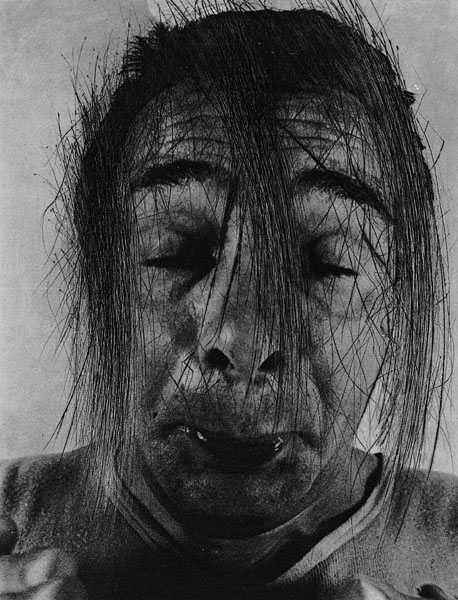 Rainer discovered body language as a means of artistic expression through his earlier experiments with automatic painting. He continued to push his self-portraits more and more to their limits: he experimented with narcotics, did parallel performance art pieces with other artists such as Dieter Roth, did finger and foot painting, and tried painting activities with chimpanzees. Painting and sketching those deemed mentally ill -Art Brut - gave him profound insights into other worlds of human emotion. The use of body language as a form of human expression and the search for self became essential driving forces in his work and also acted as triggers for revision of previous work.
venice biennale works


rainer & outsider art
17 December 2005 - 12 March 2006
at
den haag

--------------------------------------------------------------------------------------------
mike parr


Mike Parr
is widely regarded as one of the most gifted living Australian artists and as the most outstanding Australian artist of his generation. His work is imbued with a strongly cathartic presence - a direct result of his personally demanding working processes: In a little over ten years, Mike Parr has realised over one thousand works within the context of his self-imposed Self Portrait series, in a range of media that includes performance, installation, sculpture, drawing, and drypoint etching.
His performance works have often tested the limits of the artist's own body and often have an deeply impacting affect upon his audiences. He has exhibited prodigiously both in Australia and internationally (represented in important exhibitions from Brazil through Cuba, France, Germany, Hungary, Japan, Korea, Taiwan, to the USA). His inclusion in the 12th Biennale of Sydney in 2000 recognised his position as one of Australia's most important and challenging artists.
cv
works on paper
at cofa
MIKE PARR
UnAustralian, 2003
performance
Mike Parr
Slash your arm. Smear blood on your face
performance, Sydney 1973

internet performance
Tony Bond - Mike Parr Interview
more
Latemouth: Works on paper 1987–2003
consists of Mike Parr's works on paper from the past 16 years and a specially re-conceived video projection composition. The works, on display from July 18 until August 30, are the result of a dynamic 16-year collaboration between Mike Parr and printmaker John Loane of Melbourne's Viridian Press.
newcastle retrospective

prints
tags