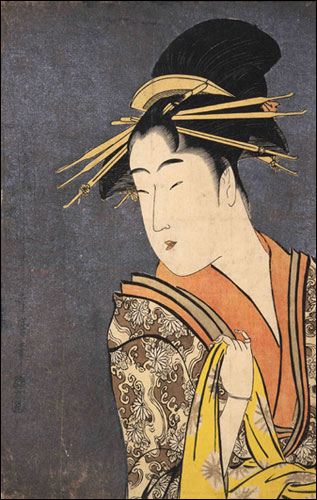 A new museum to house the 12000 objects of Japanese art from the Musées Royaux d'Art et d'Histoire
www.mrah.be

As of 22 March, Brussels will host a new museum, the Musée d'Art japonais (Museum of Japanese Art). It will set up in a building built in the beginning of the XXth century, near the Japanese Tower and behind the Chinese Pavilion, of which in the beginning it was to be an annex, the garage and stable. The Musées royaux d'Art et d'Histoire (Royal Museums of Art and History) have decided to renovate this abandoned outbuilding, whose access was forbidden for a long time to the public, to present their collections of classical Japanese art in them.

The new Museum of Japanese art hosts the collections of classical Japanese art kept by the Musées royaux d'art et d'histoire (Royal Museums of Art and History), which concentrated on the Edo period (1600-1868). The nearly 12.000 pieces of this important patrimony will never all be exposed at the same time. The policy is to create significant ensembles from this important fund, to present them permanently, but through regular rotation, given the frailness of the works. The choices thus made demonstrate the Japanese know-how, acquired in particular in the arts of metal, lacquer, painting, xylography, textile, ceramics and sculpture.